About E-Source Miller
The entire staff of E-Source Miller reflects on the importance of the company's core focus, EOS, the REV, Paradigm and what sets us apart.  Watch! ->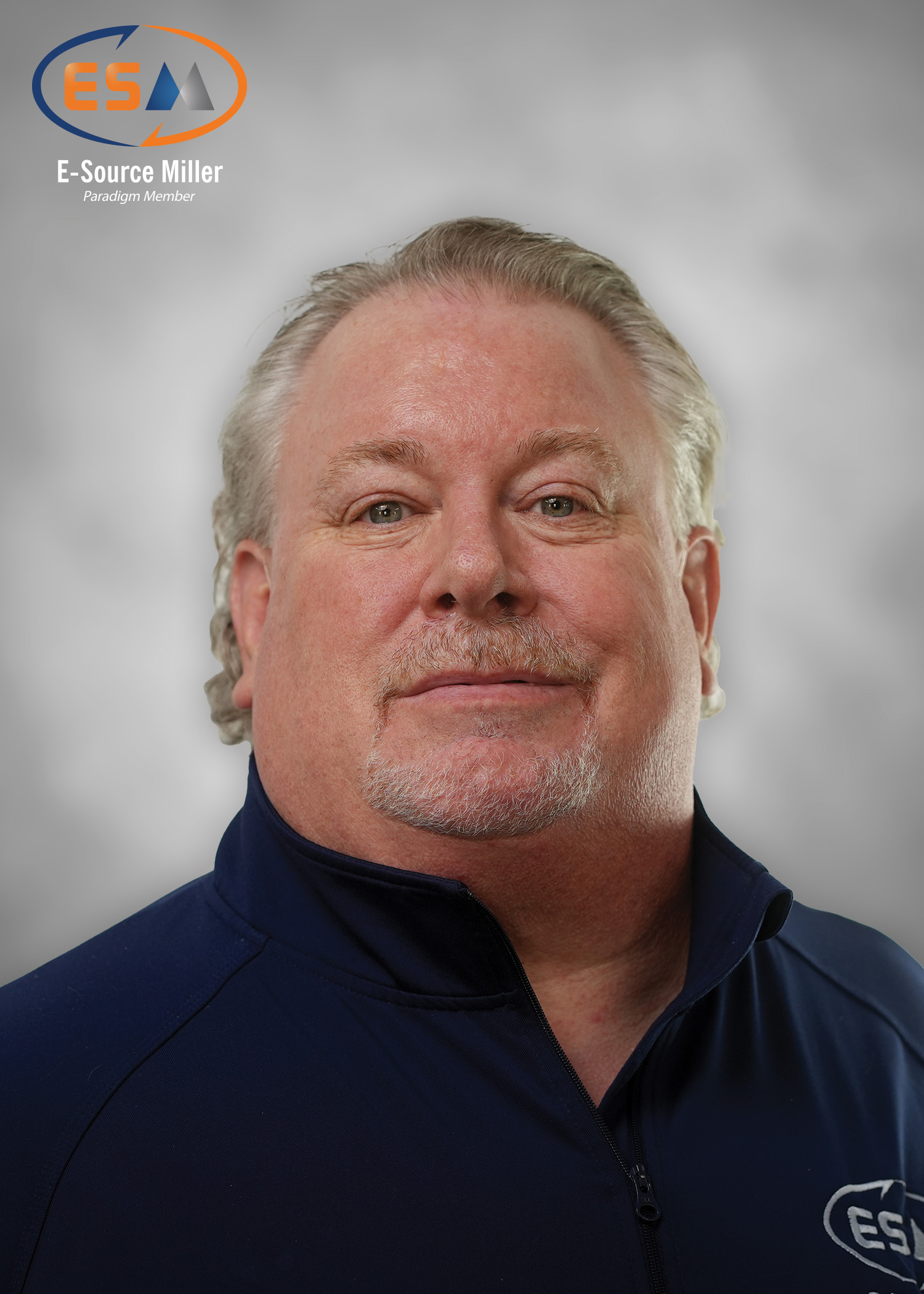 Dan Nelson
Sales – Central Texas, Midland/Odessa
Bio
When I was 14 years old, we moved to Dallas from Bendigo, Victoria, Australia. I applied at a placed called Frank-N-Steins. I told them I was 16 so, I could work. Bussing tables was serious business at $2.50 an hour plus meals. What kid doesn't like free hot dogs?! I learned to prep and cook, I liked the pressure and camaraderie. I also worked for my father (Pops) in his fabrication shop. I learned to read and scale drawings, weld, use breaks, punch presses etc. My parents LOVED food and fed EVERONE who walked through our door. Pops, he made us try things. Pickled Herring, Oysters, Sardines, Braunschweiger etc. These were the game time snacks put out with Nachos. In 1983, I went off to college to be a "Jazz Musician". I played for whoever would pay me and I worked in kitchens all along. Local diners, hotels, country clubs and Bonanza (my Brother and Sister were managers)
Miller & Associates, November 1989, I was hired as a customer service rep and warehouse guy. They hired me because I was an AWESOME forklift driver! Restaurant experience, a small bonus. I quickly learned to do Bid Work (read and scale drawings? Thanks Pops!) we would hand draw Chef Tables and Custom Stainless and quote it, with a price book, and CALCULATOR! Eventually, I was trained for outside sales. I had technical ability and a memory for drawings. I called on Consultants in the DFW area and learned from one of the best, H. Gene Rice. Gene taught me about how and why I liked to work in some kitchens and hated others. A wrong door swing could hurt someone, I could relate. Over the years, I've worked in Dallas-Ft. Worth, Oklahoma, Louisiana and Arkansas.
Now? Austin Texas, Live Music Capitol of the World! I love Austin and San Antonio (possibly the MOST underrated restaurant town EVER) My customers, AMAZING! ("Remember… EVERYONE is your customer" – Pops) I've have lifelong friends I get to work with and look forward to it every day. Stop by, maybe run into McConaughey and listen to his stories. Most importantly, we'll eat. "You learn a lot about someone when you share a meal together" – Anthony Bourdain
Did You Know?
Favorite Color:  Blue (BORING!)
Favorite Drink:  Billecart Salmon Brut Rose or a Knob Creek Rye Old Fashioned with a Luxardo Cherry
Favorite Hobby:  Music & trying new bourbons. Sometimes it's at the same time!
Pet Peeve:  Abusing Service Staff! I will get between you!
How Many Pairs of Shoes Do You Own:  7, for now
Something You Would Never Say:  You're actually going to eat that
What is your favorite book:  Outliers-Malcom Gladwell & Kitchen Confidential-Anthony Bourdain
What is your favorite movie/series:  Treme'  I'm not sure people will remember it? Great writing plus Food and Music. I feel a kinship with New Orleans and its people. Watch It!
Ben Rodriguez
Sales – Rio Grande Valley
Get in Touch
Bio
I have over 15 years of experience in the food service industry as a training manager, managing partner, area manager specifically with Brinker International and ATX Brands.
My background gives me a wealth of knowledge in equipment application in a high volume kitchen setting, and know what it takes to make it run like a well-oiled machine. I have a passion to provide customer service and build strong relationships with all my customers, I truly believe this is vital to the success of any business.
I currently reside in Arlington, TX  and have two daughters, a 11 and 24 old.  My most recent promotion was to grandpa as I know have a grandson.
Did You Know?
Favorite Color: Blue
Favorite Drink: Tang
Favorite Hobby: Working on my dad bod
Pet Peeve: Repeating myself
How Many Pairs of Shoes Do You Own: 20 some are over 15 years old
Something You Would Never Say: One time in band camp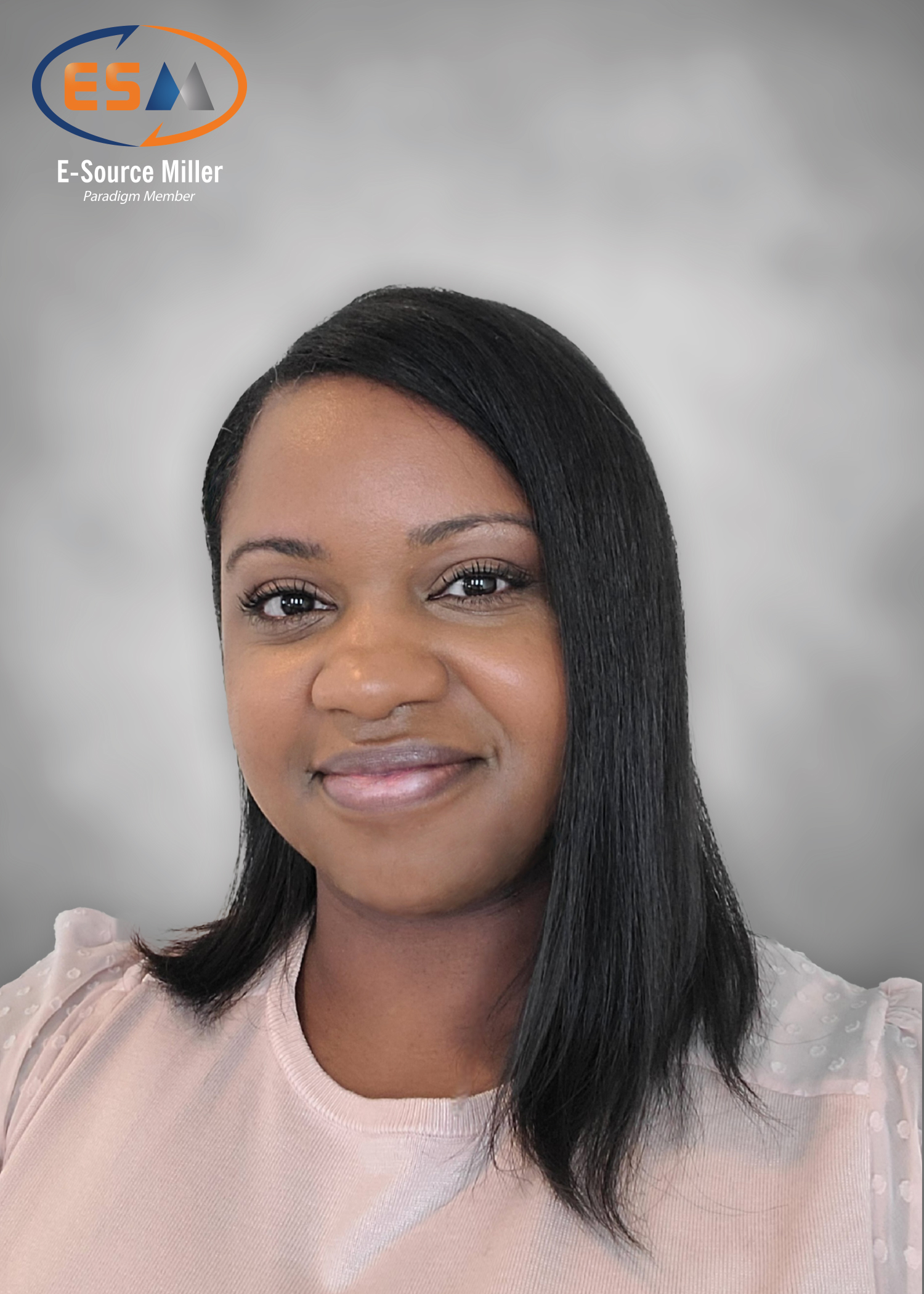 Alicia O'Neal
Project and Factory Data Manager
Bio
Alicia joined E-Source Miller in August 2022 as a Sales Project Manager.  Born and raised in Michigan, Alicia completed her Bachelor of Mechanical Engineering at Lawrence Tech University.  She began her career with an automotive company and spent the last 10 years with a foodservice dealer as a Project Manager.  Alicia comes with customer service, technical sales, account management and foodservice experience.
She resides in Austin, TX with her Husband and Son.  Alicia enjoys spending time with her family at sporting events, at the movies and leisure crafting.
Did You Know?
Favorite Color:  Pink
Favorite Drink:  Arnold Palmer
Favorite Hobby:  Pretty much all sports ( except golf ) and anything crafty!
Pet Peeve: Talking during a movie
How Many Pairs of Shoes Do You Own:  Well over 50!
Something I Would Never Say:  Let's go swimming in the middle of the oceam!
Favorite Movie/Series:  I can't pick any favorites as I have quite a few: The Sound of Music, The Avengers, The Hunger Games, Jurassic Park/World…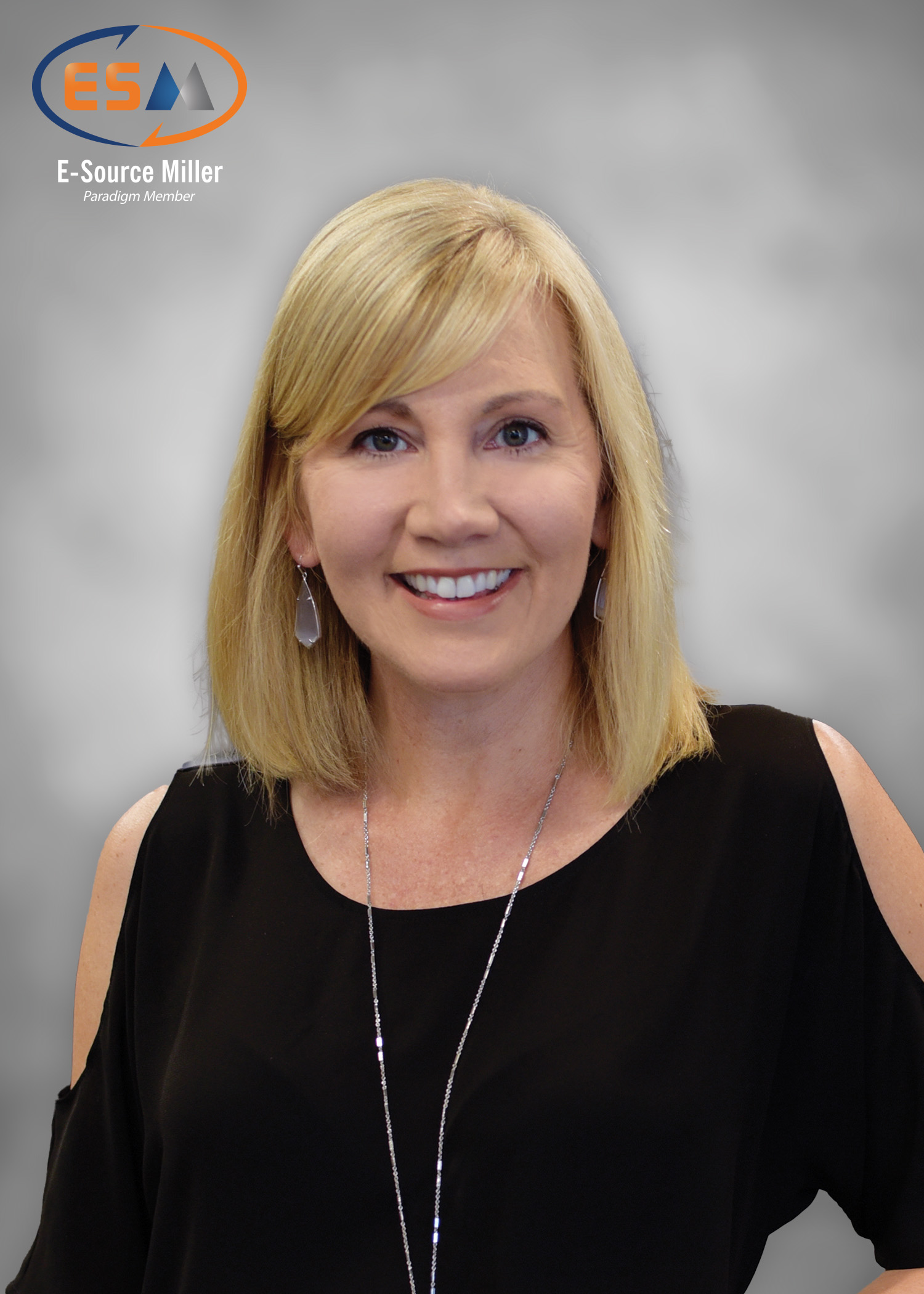 Janelle Griffiths
Controller