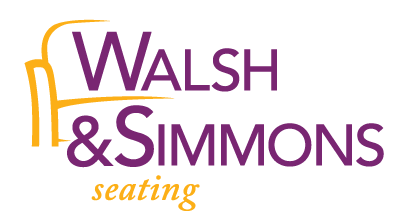 Walsh & Simmons Seating was founded in 1976 by Mike Walsh and Bill Simmons as an affordable alternative in the commercial restaurant and bar furniture manufacturing business. Since then, our product line has grown beyond upholstered and wood trim booths to include; metal booths, metal and wood chairs, metal and wood bar stools, restaurant tables and most recently custom millwork.
Our product line and capabilities have continued to expand while our commitment to US manufacturing and customer care have remained a cornerstone of our business. All Walsh & Simmons products are made in the USA by our talented team; which include skilled craftsmen in machining, upholstery, cabinet making and assembly.
We pride ourselves on our ability to customize any of our standard offerings to fit any restaurant concept or need. Whether you need a custom fabric, paint color, seating or millwork package we can handle it. Bring us a challenge and our team will not rest until we have found the best solution.