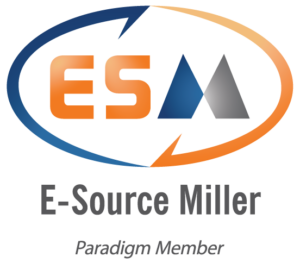 FOR IMMEDIATE RELEASE
IRVING, TX – February 22, 2023 – E-Source Miller announces the new line, G&A Seating.
G&A Seating specialize in commercial seating products, tabletops, and table bases for the hospitality industry. The line has a reputation built on skilled workmanship, reliability, and unparalleled customer service. With a wide range of products, they can meet any range of customer-specific seating needs. Emphasis within G&A Commercial Seating is placed on qualities such as affordability and innovation, meeting customers where they are at to ensure a seamless, convenient seating experience.
Jeff Griffiths, President of E-Source Miller spoke on the value this line brings to the company, "G&A Seating is an amazing addition to our portfolio, they source materials from a network of European partners, and they manufacture in the USA. The combination of domestic craftsmanship and the finest materials allow G&A to shine in both quality and value. The addition of G&A completes our furniture offering and establishes ESM as the premier source of restaurant furniture in Texas and Oklahoma."
# # #
CONTACT:    Jeff Griffiths, President – E-Source Miller | 214-614-0215 | [email protected]
EDITOR'S NOTE:  Digital photography is available by calling or emailing Chris Miller, (214) 926-3487, [email protected]