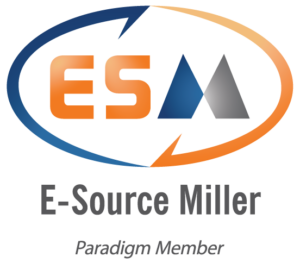 FOR IMMEDIATE RELEASE
 IRVING, TX – February 22, 2023 – E-Source Miller announces the new line, Enofrigo America.
Enofrigo America, headquartered in South bend, IN, specializes in wine cabinets that are designed and manufactured in Northern Italy, bringing quality and luxury to any hospitality space. These cabinets provide any room a new sharper visual, displaying wines in such a way that their quality and value is enhanced. Flexibility, aesthetic design, and high quality are three of the line's main visions for each of their products. Their mission: "To be the ideal partner for hotels, restaurants, supermarkets, and other venues in order to help them expand their business." They distribute out of Miami, FL, a central location aiding that the customer gets their product as efficiently as possible.
Jeff Griffiths, President of E-Source Miller, spoke about the what the addition of this line means to the company: "We are very excited to represent Enofrigo and to renew our business relationship with George Campise! George has been an integral part of our success for 30+ years… Enofrigo's combination of beauty and functionality sets their products apart from all competition."
# # #
CONTACT:    Jeff Griffiths, President – E-Source Miller | 214-614-0215 | [email protected]
EDITOR'S NOTE:  Digital photography is available by calling or emailing Chris Miller, (214) 926-3487, [email protected]